Ingredients:
I forgot to include an onion in the pic.
Brown the beef with the onion. Add a shot of Mexican good stuff, chili powder, hot paprika.
In the mean time, fire up the grill and start burning your peppers.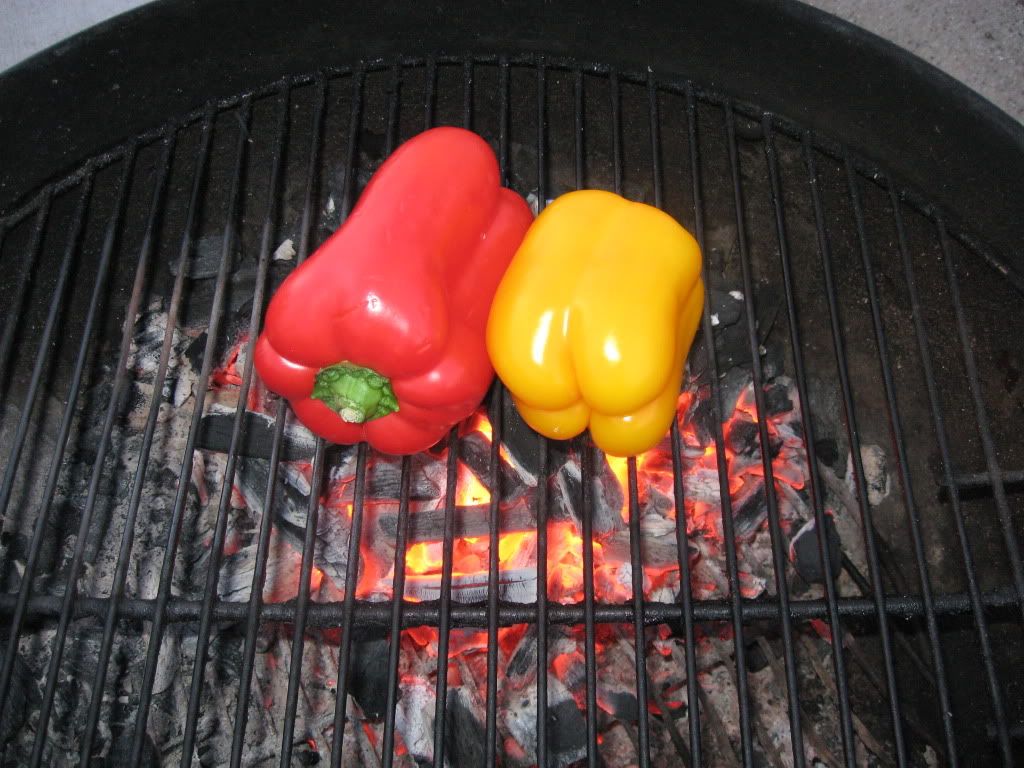 You can do this on the stove (if you use gas), but it makes a mess.
When they are black, place them in a bowl and cover with plastic wrap. In about 15 minutes they should be cool enough to handle. Use a knife and remove the skin and dice- yes it is a mess.
Add a homemade quart of tomato sauce and the beans.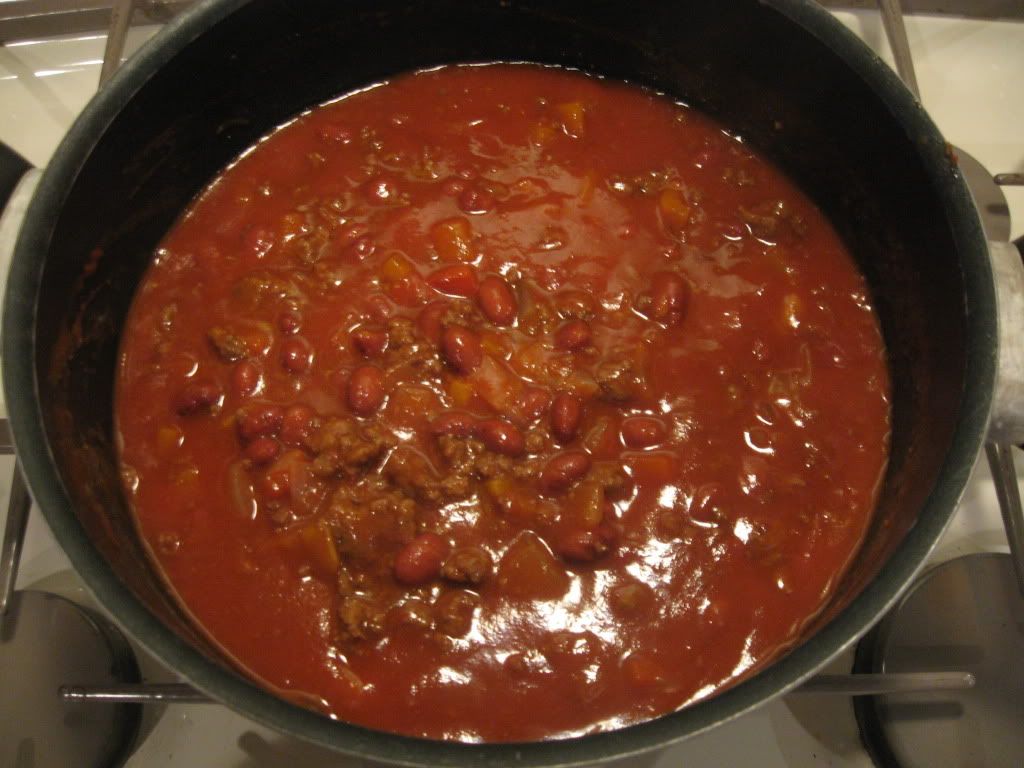 I thought I would add a can of chipotle chili's. Mary said I should try them first and was that a mistake- those things started my mouth on fire. Holy :censor: were they hot. I guess we can't take the heat here!
Money shot later.