Rubbed these babies Friday night.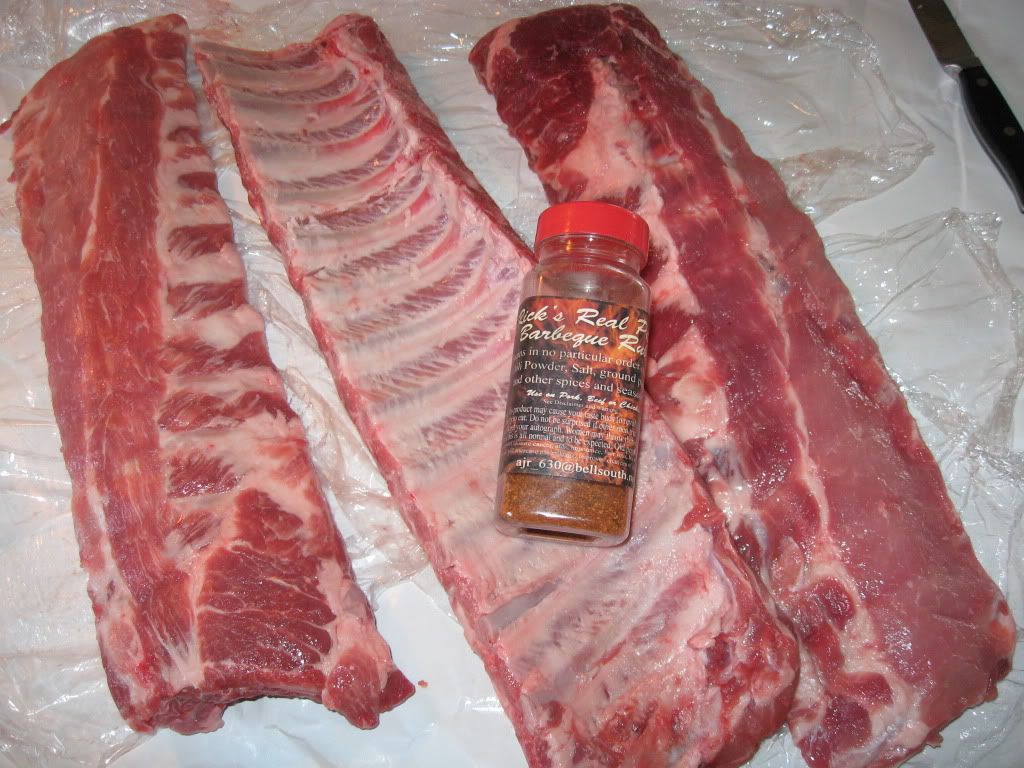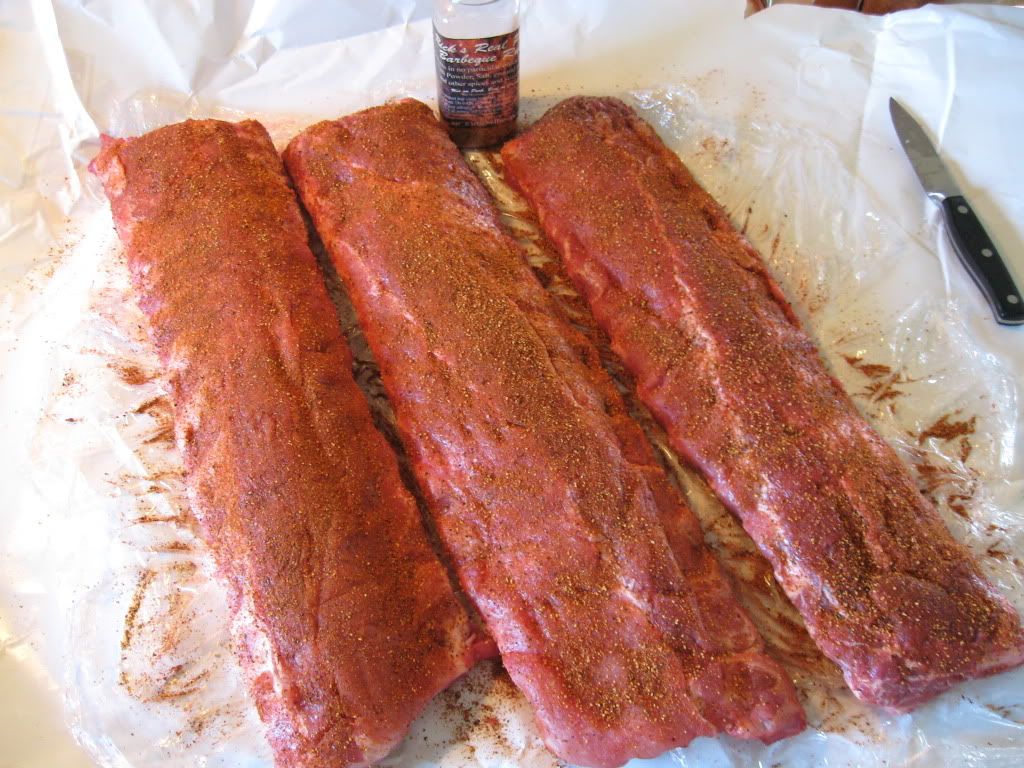 Have to beans with ribs too, slab bacon.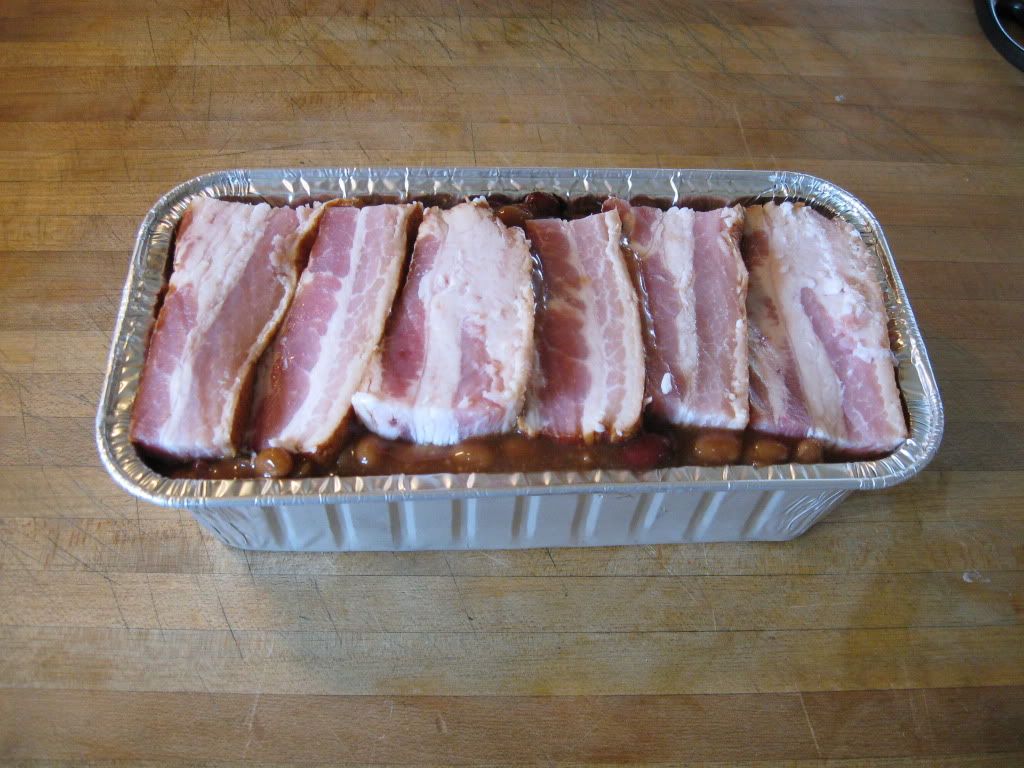 Finally was able to use the smoker yesterday. Apple wood for smoke.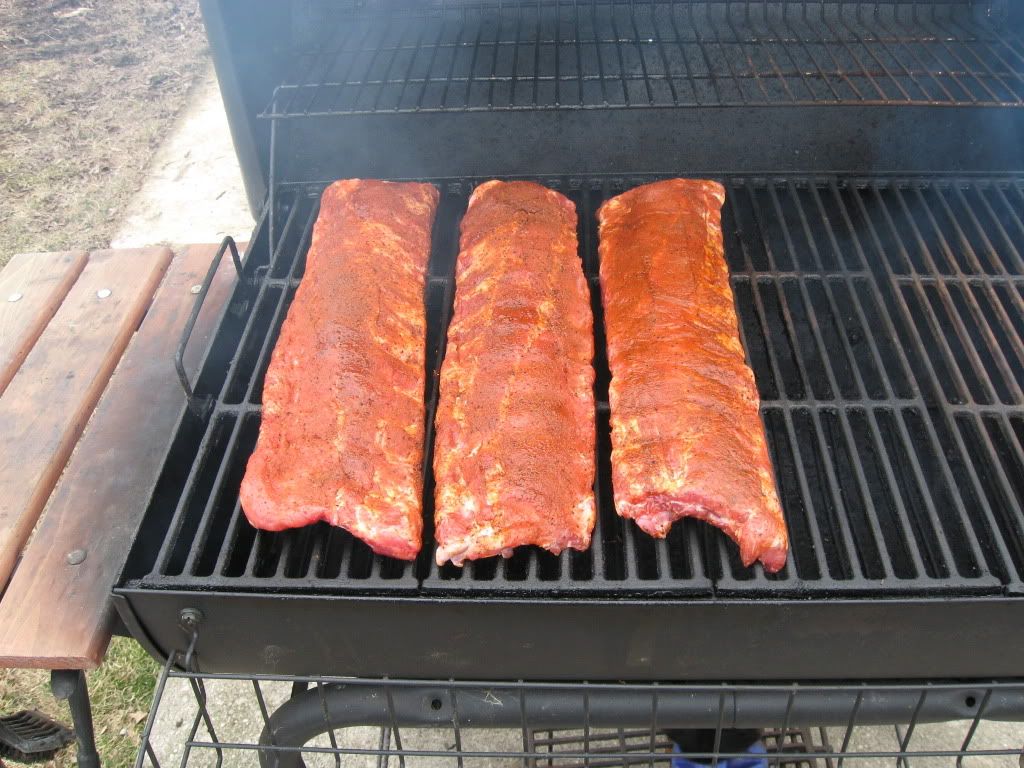 Looking good.
After 3 hours it was time for the apple juice bath. Wrap them up and back on the smoker for 2 hours.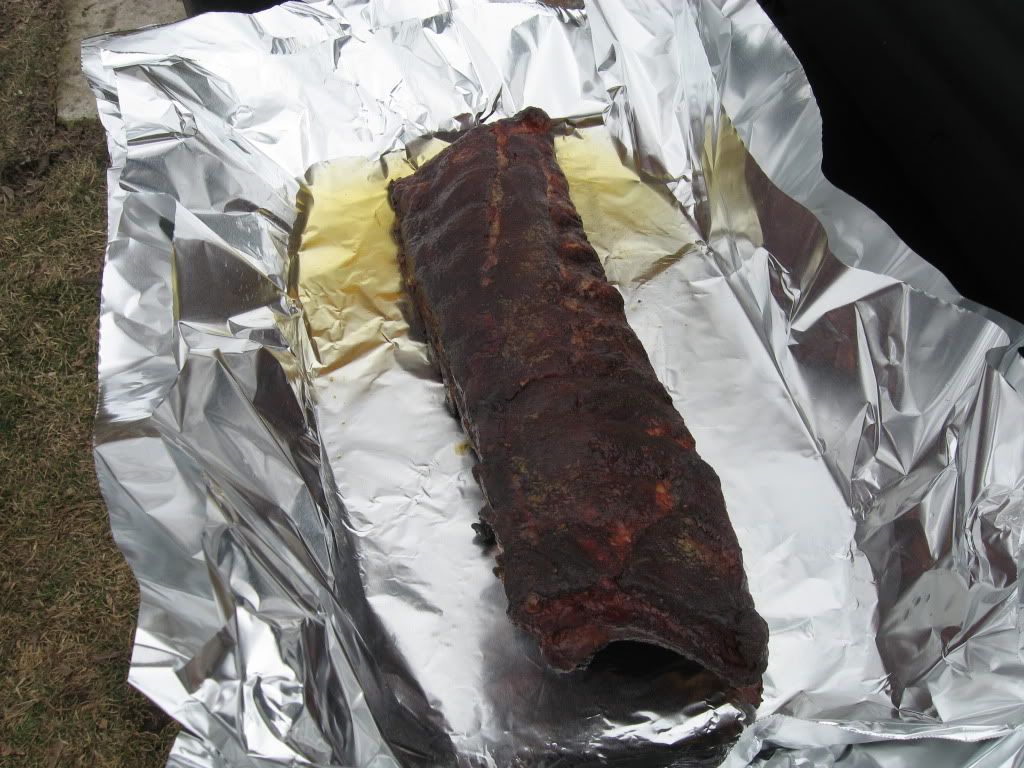 I tried 3 different sauces. Rick's Memphis Magic, Memphis Magic with a secret ingredient and Sweet Baby Ray's.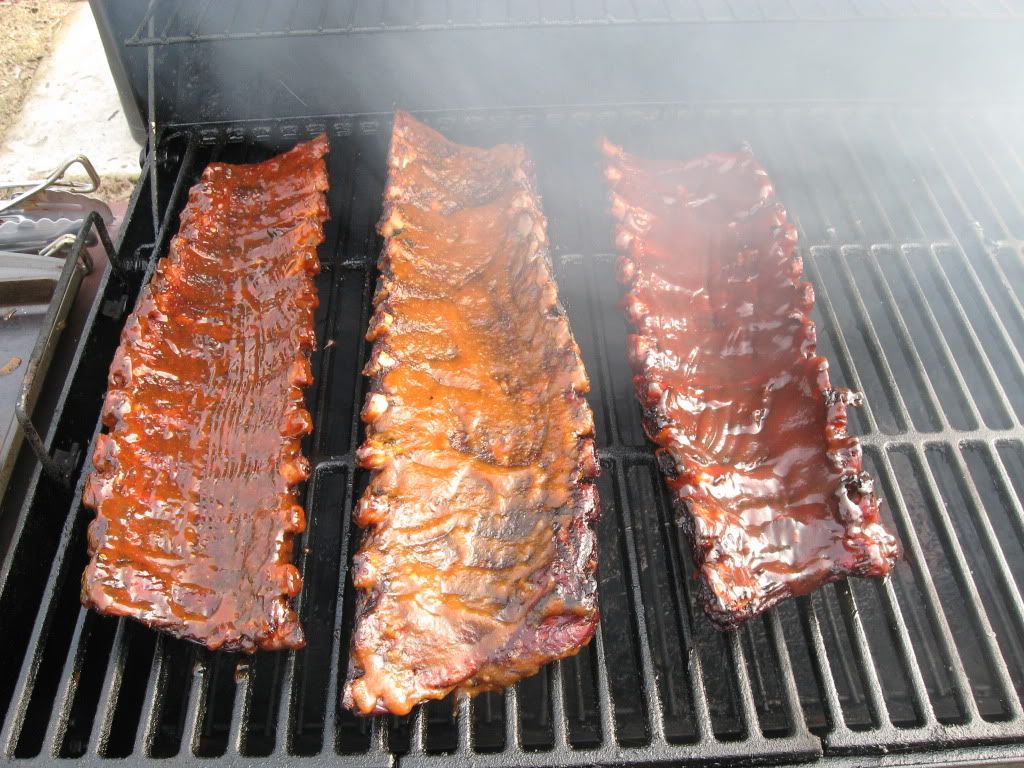 Does it get any better then this? I also finally tried Johnny West's grilled romaine lettuce- drizzled with a little Italian dressing.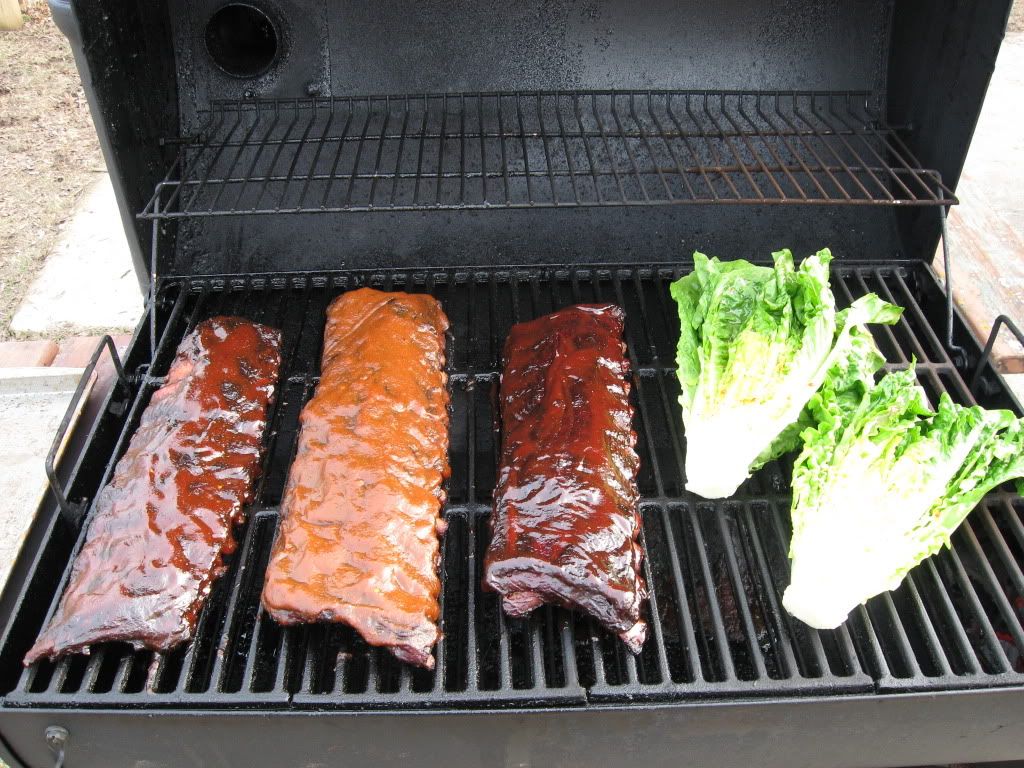 Neighbor Big Gun brought over some homemade coleslaw- might have been the best I've ever had. Nice salade before dinner.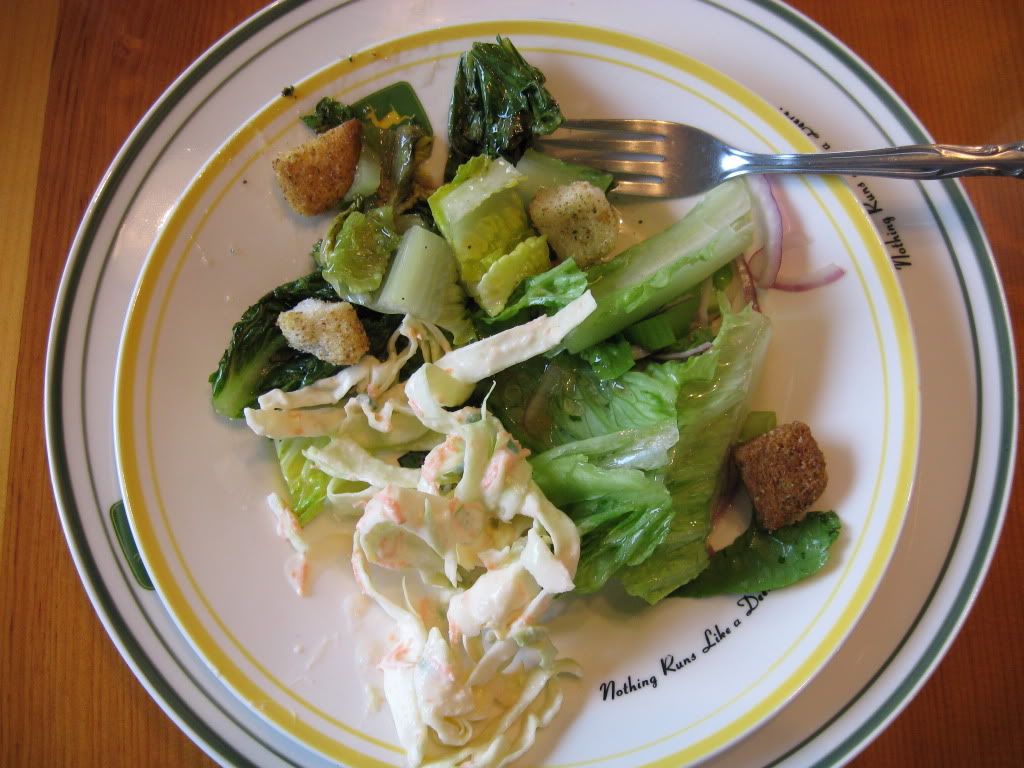 Ribs.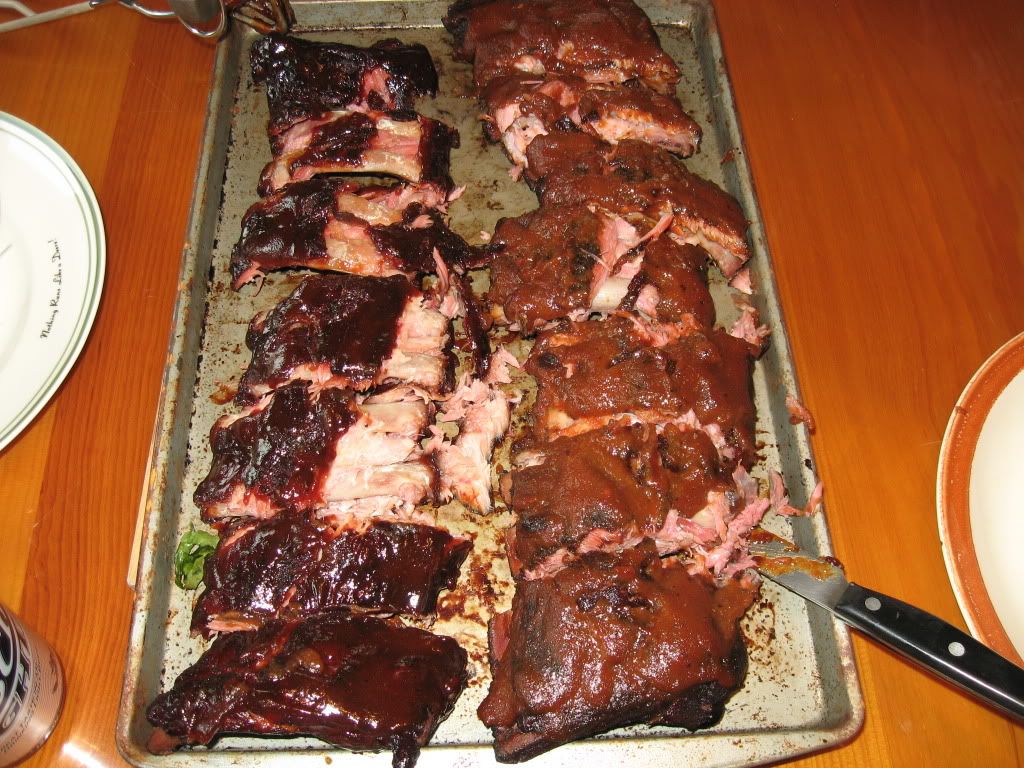 They were falling off the bone perfect pork treats.
Rick's straight up Memphis sauce won the contest, the doctored Memphis came in second and SBR a distant third.
Another big hit of the evening was JW's grilled lettuce, people thought I was nuts when I put it on, but after they tasted it they swore they would be making it too. Thanks for the menu idea JW.
I'm going to temp ban myself for 5 minutes for not taking a money shot, there was a feeding frenzy going on and I was part of it.