I feel bad... things were happening so fast here I only got one pic of the bird during roasting....what fail.
Not done yet either...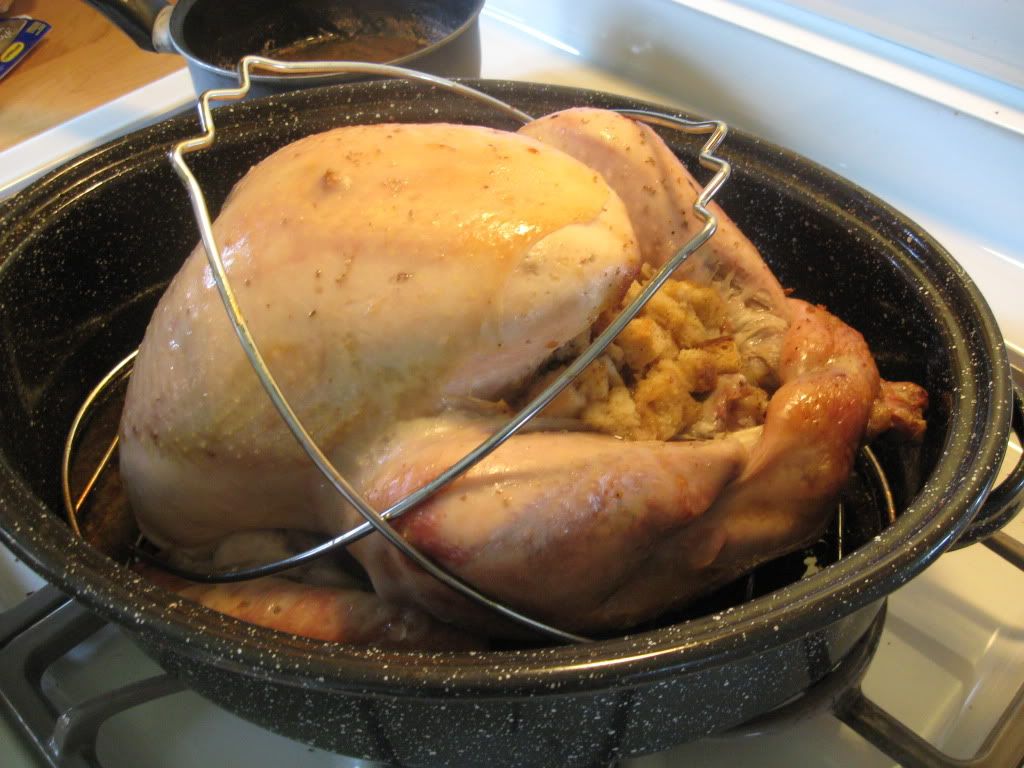 This little guy was a guest here today too. 101 people years old.
He had no problem with our Giant Schnauzer Penny- really put her in her place.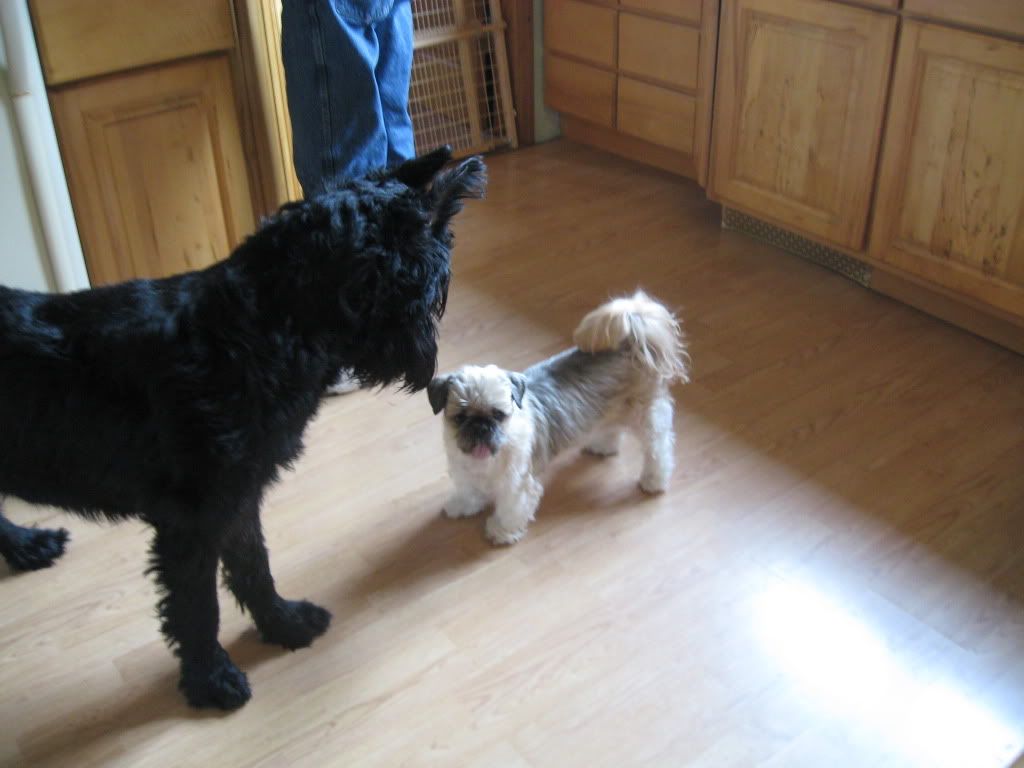 Here are some real turkeys outside of my deer blind.